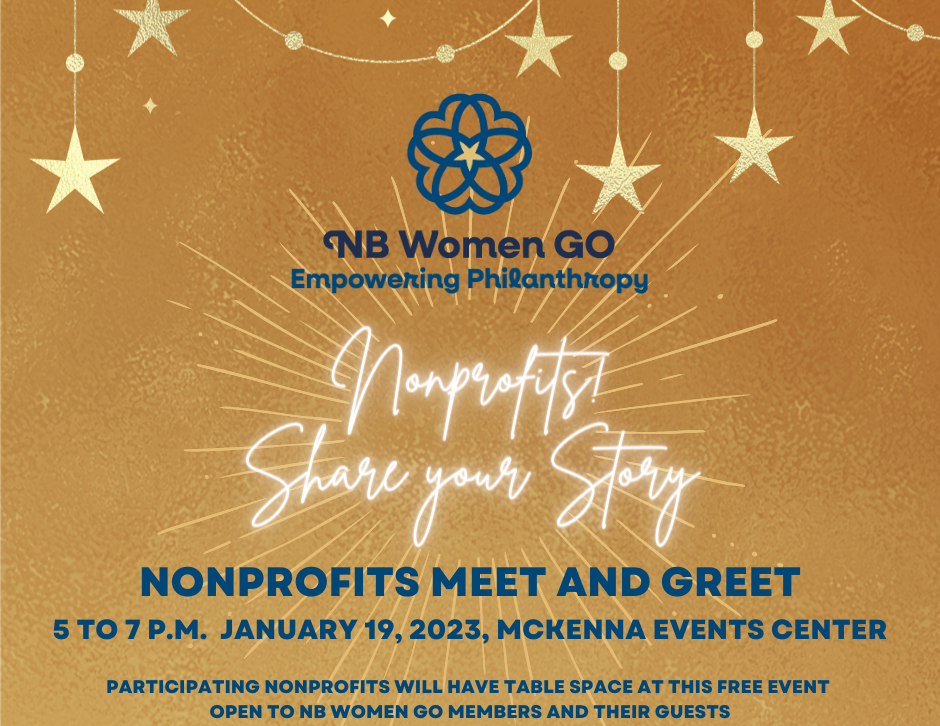 Nonprofits, come share your story with NB Women GO members and their guests on Jan. 19 at McKenna Events Center!
The women's giving organization is preparing for its sixth granting season in 2023.
The Nonprofit Meet and Greet will provide an opportunity for philanthropists to learn more about local nonprofits, their missions, their work and their goals.
It will also provide an opportunity for nonprofits to network with each other.
Nonprofits can register for a table at the event which will take place from 5 to 7 p.m. on Jan. 19.
NB Women GO members and their guests will be able to visit nonprofit tables via a "passport" system, with the opportunity to be entered into a drawing for prizes if they visit with at least eight nonprofits.
NB Women GO is a women's giving organization with New Braunfels Community Foundation that has awarded more than $300,000 in grants to area nonprofits since 2018. Members meet each spring for a live grant voting event and vote in several different grant categories to determine which nonprofits receive grants for the year.
To register for a nonprofit table space, RSVP HERE
To register as an NB Women GO participant or guest, RSVP HERE.