CREATE YOUR OWN FUND
Funds supporting Healthy Kids ensure that the children in our community are growing up strong and healthy, physically, mentally and spiritually. Take a look at the different ways you can give our children a head start in life.
Ready to make a difference? We offer flexible giving options that can be tailored to any charitable interest and financial need.
CREATE YOUR OWN FUND
Ready to make a difference? We offer flexible giving options that can be tailored to any charitable interest and financial need.
LIVING FOR RAYSEN MEMORIAL FUND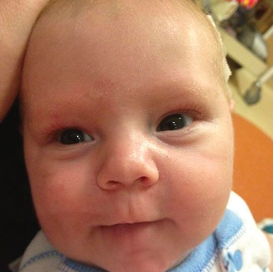 The Living For Raysen Memorial Fund has been established by the parents and big brother of Raysen Glenn Frech to help children and families affected by cardiovascular disease.
Raysen Glenn Frech went home to be with the Lord on Sunday, April 27, 2014 at the age of 3 months and 28 days after giving everything he had to a congenital heart defect known as Hypo Plastic Left Heart Syndrome. Though young in age, Raysen's journey touched thousands of lives. He never spoke a single word, yet his life ministered to countless people around the world.
Raysen's family has managed to walk this terrifying journey with the love and support of extended family and friends. Their hope is that the establishment and growth of this fund will help other heart babies and families Live For Raysen as his family is determined to do everyday.
If you would like to read more of Raysen's story or find out more about fundraising events please visit our Team Frech Facebook Page or visit www.LivingforRaysen.com. Or
WONKA'S CHOICE FUND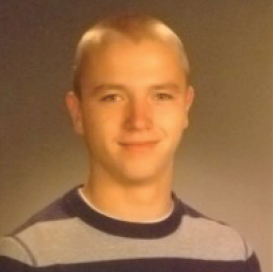 Wonka's Choice Fund has been established to promote efforts that will help eradicate suicide in New Braunfels and Comal County.
On Oct. 8, 2013, William "Wonka" David Compton III, was pronounced dead. He made the decision to take his own life. His father delivered his eulogy a few days later on what would have been his 19th birthday.
Particularly aimed at youth, the goal of the fund is to provide education on recognizing situations where families need assistance and create proactive outreach programs that will lend support by connecting parents/youth dealing with crisis to available resources.
We will look to support outreach programs and charity events that focus on conveying the message that youths and parents dealing with situations in New Braunfels, where there is a risk of suicide, are not alone. Further, they will instill values and solutions that lead to positive outcomes, such as: positive coping strategies, increasing self-esteem, the many types of assistance available, finding medical assistance and more.